Welcome
Dentist Palatine, IL. Family, Cosmetic & Surgical Dentistry
Welcome to a very special dental office! (847) 359-6766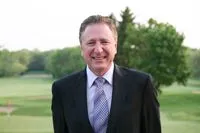 Since 1985, my staff and I have been providing a warm, friendly and caring environment for our "family" of patients in the Palatine area. We believe in a very conservative approach to treatment. Most of our initial contact with our patients is spent listening to understand their needs and concerns, so we can provide the best treatment options available. Everything will be explained to you before any work is started so you can decide the treatment. From your first call, you'll see how different we really are. We all hope you'll join our family and have some fun! (Yes you can have fun at a dental office!) Need a dentist in Palatine? We consistently strive to deliver the 5-star service you deserve!
Dedicated to Dental Excellence
My staff and I understand how important convenience is to our patients.
Through 38 years of continuing education, I have prided myself as being a very progressive general dentist, I have been able to become a "one-stop shop" for my patients. We provide all general dental services such as dental implants, dental crowns, dental veneers, teeth whitening, dentures, gum disease treatments, root canals, and even cosmetic dentistry such as orthodontics (braces) or Invisalign. I am always trying to improve my techniques to make sure that my patients have the "Best Dentist in Palatine"!
We also pride our office as being the premier "Cosmetic Dental Office" in Palatine, offering cosmetic services such as Veneers, Invisalign and complete "Smile Makeovers". Our lab tech will come to our Palatine dental office to discuss any special needs that you may have. All your questions will be answered before any work is started.
Check out our "Smile Gallery". These are our patients, not bought photos that other offices often use!
Treating Patients of All Ages
We treat children and adults of all ages. All treatment rooms have televisions and cable channels so you can watch your favorite shows while having your work completed. Come and experience our gentle touch.
Emergency Care When You Need It
Have a dental emergency? We usually see emergencies the same day.
We also use digital X-rays and cameras so we can give you tour of your mouth like you've never seen before! Our newest addition to our office is our Diode Laser which can make treating gum disease and tooth sensitivity even more effective!
No job is too complicated. Developing a great smile is a life changing event!
We know you'll find our practice offers the sensitivity, accessibility and personal commitment you are looking for from a dental office.
Our office is conveniently located just off of Northwest Highway near the intersection of Plum Grove Road and Northwest Highway (Rt 14). So if you're looking for a dentist in Palatine, please feel free to contact us at any time for more information or use this website to schedule an appointment.
Best regards,
Dr. Herman Salzberg DMD and staff