Posts for tag: bonding
By Herman Salzberg, DDS
June 23, 2020
Having a white smile is perceived as a sign of health, and it's something people strive for. Dr. Herman Salzberg of Palatine, IL, provides many services, including cosmetic dentistry, to improve the appearance of your smile. Palatine Cosmetic Dentistry is the way to go if you're ever feeling self-conscious about your teeth.
What are some Palatine cosmetic dentistry tips that can keep teeth white?
Bonding: This cosmetic procedure utilizes tooth-colored composite resin material to close gaps and whiten teeth. The material is applied to dental surfaces to also fix teeth that are chipped, broken, cracked, stained, or have spaces between them.
Veneers: Veneers are ultra-thin dental appliances that dentists adhere to the surface of stained, worn, chipped, or cracked teeth to change the color or shape of teeth. Palatine cosmetic dentistry provides veneers because they can also hide minor gaps, uneven spacing, crooked, or oddly shaped teeth. Note that a thin layer of enamel is removed so veneers fit comfortably, without protrusion. This process is irreversible, so make sure you speak with your dentist before deciding to get veneers.
Contouring and reshaping: This procedure, also called odontoplasty, straightens crooked teeth and fixes chipped, cracked, or overlapping teeth. This cosmetic procedure is also called enameloplasty because it removes small amounts of tooth enamel when altering the appearance of a tooth's shape, length, or surface.
Whitening and bleaching: This cosmetic procedure whitens teeth by bleaching them. This is done at the Palatine cosmetic dentistry office because the materials used are handled by experts. Your Palatine dentist uses a retractor to keep lips and other soft tissue off tooth surfaces during the procedure, which lasts about one hour. The bleaching material is applied and then you're done. There are other products you can use at home, as some kinds of toothpaste, but those contain abrasive materials that may harm your teeth by breaking down enamel (protective layer of teeth).
How do you maintain whiter teeth?
Avoid eating too much of staining foods, like blueberries
Avoid smoking and chewing tobacco
Brush and floss regularly
Whom should I consult?
If you're interested in any of the cosmetic dentistry procedures mentioned above, then don't hesitate to contact Dr. Herman Salzberg at 847-359-6766 today!
By Dr. Salzberg
January 14, 2019
Find out how cosmetic dentistry can provide you with the smile of your dreams.
Feeling confident in your appearance often translates to feeling confident with your smile. After all, a smile is one physical feature that we notice first. If you want to make a good first impression on a date or a job interview, you want to consider turning to our Palatine, IL, cosmetic dentist, Dr. Herman Salzberg, for cosmetic dentistry. Here's how we can help you:
Composite Bonding
Also referred to as dental bonding, this simple and inexpensive cosmetic treatment is designed to repair decay, discolorations, and minor flaws in a tooth to improve the overall color, shape or size. While it won't be able to make drastic changes to your smile, it can fix small aesthetic imperfections. How it works is this: a dentist at our Palatine office will choose the resin that most closely matches the shade of your tooth. The bonding resin will then simply be applied, shaped, and hardened into place with a laser.
Teeth Whitening
Have you noticed that your smile has started to yellow or dull a bit over the years? Has coffee drinking left you with a stained and discolored smile? If so, professional teeth whitening can give you fast and effective results. Not only can this treatment remove deep-set stains from the enamel and dentin layers of your teeth, but this professional system can also lighten the color of your tooth. In as little as a single teeth whitening session, we could get your smile several shades whiter.
Porcelain Veneers
Do you wish your smile were just a little straighter? Do you have cracks, chips, discolorations, or other problems that are spread across your smile? If you said "yes", then dental veneers are here to help. These mega-thin, tooth-colored shells are bonded to the front of your teeth to hide common defects while also greatly improving the overall shape and color of your smile. If you've ever wondered how some Hollywood stars get such beautiful smiles, they most likely have dental veneers to thank!
If you have questions about getting cosmetic dentistry or you want to find out which option is right for your smile, call our Palatine office today to schedule a consultation with us. Our number is (847) 359-6766.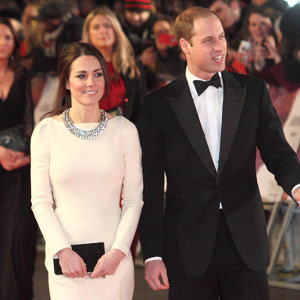 So you're tearing up the dance floor at a friend's wedding, when all of a sudden one of your pals lands an accidental blow to your face — chipping out part of your front tooth, which lands right on the floorboards! Meanwhile, your wife (who is nine months pregnant) is expecting you home in one piece, and you may have to pose for a picture with the baby at any moment. What will you do now?
Take a tip from Prince William of England. According to the British tabloid The Daily Mail, the future king found himself in just this situation in 2013. His solution: Pay a late-night visit to a discreet dentist and get it fixed up — then stay calm and carry on!
Actually, dental emergencies of this type are fairly common. While nobody at the palace is saying exactly what was done for the damaged tooth, there are several ways to remedy this dental dilemma.
If the broken part is relatively small, chances are the tooth can be repaired by bonding with composite resin. In this process, tooth-colored material is used to replace the damaged, chipped or discolored region. Composite resin is a super-strong mixture of plastic and glass components that not only looks quite natural, but bonds tightly to the natural tooth structure. Best of all, the bonding procedure can usually be accomplished in just one visit to the dental office — there's no lab work involved. And while it won't last forever, a bonded tooth should hold up well for at least several years with only routine dental care.
If a larger piece of the tooth is broken off and recovered, it is sometimes possible to reattach it via bonding. However, for more serious damage — like a severely fractured or broken tooth — a crown (cap) may be required. In this restoration process, the entire visible portion of the tooth may be capped with a sturdy covering made of porcelain, gold, or porcelain fused to a gold metal alloy.
A crown restoration is more involved than bonding. It begins with making a 3-D model of the damaged tooth and its neighbors. From this model, a tooth replica will be fabricated by a skilled technician; it will match the existing teeth closely and fit into the bite perfectly. Next, the damaged tooth will be prepared, and the crown will be securely attached to it. Crown restorations are strong, lifelike and permanent.
Was the future king "crowned" — or was his tooth bonded? We may never know for sure. But it's good to know that even if we'll never be royals, we still have several options for fixing a damaged tooth. If you would like more information, please contact us or schedule an appointment for a consultation. You can learn more by reading the Dear Doctor magazine articles "Repairing Chipped Teeth" and "Crowns and Bridgework."