Posts for: February, 2020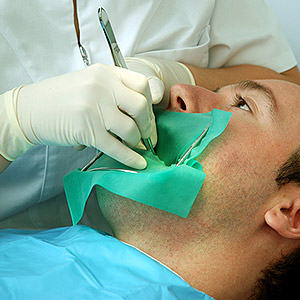 If you've ever read online that root canal therapy causes cancer, don't be alarmed—it doesn't. What it does do is save a deeply decayed tooth that might otherwise be lost.
Tooth decay is caused by acid produced by bacteria, which dissolves enamel to create a hole or cavity. But it doesn't stop there: decay can move on to infect the tooth's innermost layer, the pulp filled with nerves and blood vessels. Unchecked, the resulting infection can travel through the root canals to eventually infect the bone.
A root canal treatment stops the infection before it goes this far. After administering a local anesthetic, we drill a small hole into the tooth to access the pulp chamber and root canals. We then remove all the diseased tissue, disinfect the space and then place a filling within the empty chamber and root canals to prevent further infection. We then seal the access hole and later crown the tooth to further protect and stabilize it.
It's no exaggeration, then, to say that root canal treatments have saved millions of teeth. So, for all its beneficial effect, why is it considered by some to pose a health danger?
The germ for this notion comes from the early 20th Century when a dentist named Weston Price theorized that leaving a "dead" organ in place would harm the body. Since a root-canaled tooth with the pulp's living tissue removed is technically no longer viable, it fit the category of "dead" tissue. Thus, according to this theory, maladies like cancer could arise because of the "dead" tooth.
Unfortunately, this theory has found a somewhat new life recently on the internet, even though it was thoroughly investigated and debunked in the 1950s. And as late as 2013, a study published in a journal of the American Medical Association found no increased cancer risk after root canal treatment, and even some evidence for a reduced risk.
So, if your dentist recommends root canal treatment, rest assured it's needed to save your tooth. Rather than harm your health, it will improve it.
If you would like more information on root canal treatment, please contact us or schedule an appointment for a consultation. You can also learn more about this topic by reading the Dear Doctor magazine article "Root Canal Safety."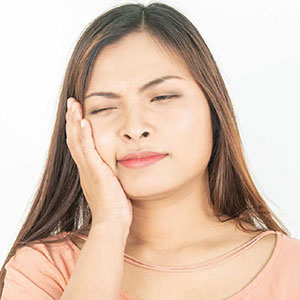 Surgical tooth extraction is a fairly routine procedure with few complications. But one rare complication called dry socket does affect a small number of patients. Dry socket, which derives its name from its appearance, can be quite painful. Fortunately, though, it doesn't pose a danger to oral health.
Normally after a surgical extraction, a blood clot forms in the empty socket. This is nature's way of protecting the underlying bone and nerves from various stimuli in the mouth as well as protecting the area. Sometimes, though, the clot fails to form or only forms partially (almost exclusively in lower wisdom teeth), exposing the sensitive tissues beneath the socket.
Patients begin to notice the painful effects from a dry socket about three or four days after surgery, which then can persist for one to three more days. Besides dull or throbbing pain, people may also experience a foul odor or taste in their mouth.
People who smoke, women taking oral contraceptives or those performing any activity that puts pressure on the surgical site are more likely to develop dry socket. Of the latter, one of the most common ways to develop dry socket is vigorous brushing of the site too soon after surgery, which can damage a forming blood clot.
Surgeons do take steps to reduce the likelihood of a dry socket by minimizing trauma to the site during surgery, avoiding bacterial contamination and suturing the area. You can also decrease your chances of developing a dry socket by avoiding the following for the first day or so after surgery:
brushing the surgical area (if advised by your surgeon);
rinsing too aggressively;
drinking through a straw or consuming hot liquid;
smoking.
If a dry socket does develop, see your dentist as soon as possible. Dentists can treat the site with a medicated dressing and relieve the pain substantially. The dressing will need to be changed every few days until the pain has decreased significantly, and then left in place to facilitate faster healing.
While dry sockets do heal and won't permanently damage the area, it can be quite uncomfortable while it lasts. Taking precautions can prevent it—and seeing a dentist promptly if it occurs can greatly reduce your discomfort.
If you would like more information on oral surgery, please contact us or schedule an appointment for a consultation. You can also learn more about this topic by reading the Dear Doctor magazine article "Dry Socket: A Painful but Not Dangerous Complication of Oral Surgery."